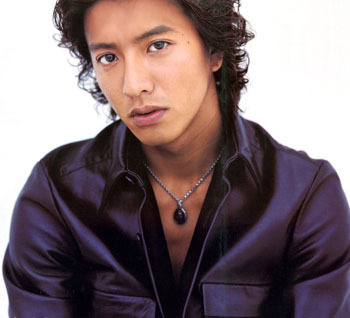 It was announced today on the 18th, that Mr. Kimura Takuya will be portraying a member of the first Antarctic expedition team in a TBS drama titled, "Nankyoku Tairiku~Kami no Ryouiki ni Idonda Otoko to Inu no Monogatari~" (Rough English translation: "The Antarctic: The Story of a Man and Dog who challenge God's domain). The drama will air in October (every Sunday at 9PM). Kimura will be taking on the role that was made famous by Takakura Ken (79) in the 1983 hit movie "Nankyoku Monogatari." The movie told a tale of a man who left his Huskies and on return found out that two of them survived. The movie made Takakura a movie star.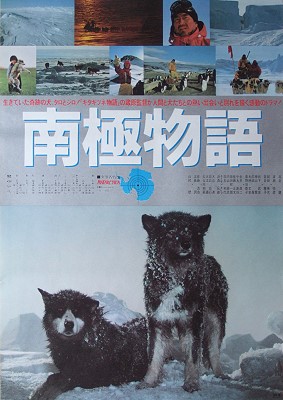 This original drama is based on a true story about the first expedition in the Antarctic that took place from February 1957 to February 1958. Kimura Takuya will be portraying geologist Kuramochi Takeshi who is the lead in the expedition.
Kimura commented on the drama, "I got hot when I read the script. But the location for the drama is extremely freezing though…" Trembling with excitement, Kimura stated, "I'm extremely thrilled about the subject matter, the shooting, and the challenge of going into no-man's land."
The smash hit movie, "Nankyoku Monogatari" based off the same story, was popular and held a domestic record back in 1983. Takakura who was the lead, portrayed the same geologist that lead the expedition. However, the drama version of the story is not a remake of the movie.
A team of 11 people and 19 Huskies were sent out on an Antarctic expedition as a part of a national project to explore the Antarctic. The Huskies were left behind in the Antarctic because of severe weather conditions. Kuramochi and team returned to the Antarctic on a 3rd expedition in January of 1959 and confirmed that two Huskies, Taro and Jiro, survived. This heartfelt scene is the climax of the drama.
Shooting for the drama will start in February and is scheduled to last for half a year or longer. The location of the shooting will be in Hokkaido's Nemuro and they're also considering shooting on location in the Antarctic.
The protagonist's rival is a weather forecaster portrayed by Sakai Masato (37). Other members of the team will be: Yamamoto Yusuke (23), Terajima Susumu (47), Ogata Naoto (43), and Kagawa Teruyuki (45) as the expedition chief. Shibata Kyohei (59) will be the chief of the entire Antarctic project.
TBS is touting this as a big project to commemorate the station's 60th anniversary. This drama will be the most expensive in TBS history.