Our beloved Hayami Mokomichi isn't getting much screen time in Kinkyuu Torishirabeshitsu (Kintori) and we all know that Moco loves to cook, so I decided to translate this simple demiglace sauce recipe from the Lunch Queen Jdrama recipe book which stars the lovely Takeuchi Yuko!
US standard measurements are approximated. If you want more precision, go with the metric measurements.
Enjoy and post pictures!
I'll be making this soon. 🙂
Also here's the original recipe in Japanese.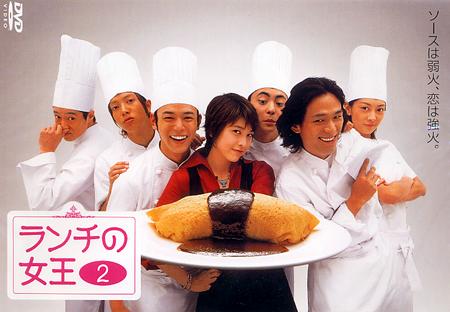 Simple Demiglace Sauce
2014-03-02 11:30:53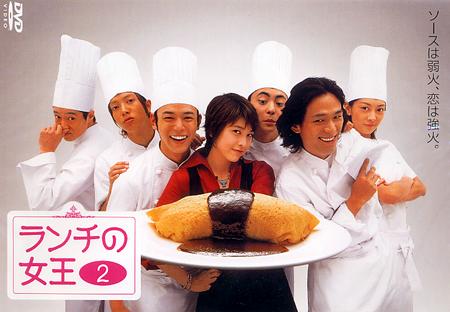 Simple yet delicious demiglace sauce inspired by the Japanese drama, Lunch no Joou (Lunch Queen).
Vegetables
1 diced onion
1/2 a diced carrot
1 stalk of diced celery
3 whole garlic cloves halved
Protein
100g of bacon
Other
3/4 cup (200ml) of red wine
2 1/2 cups (600ml or 1 can) of demiglace sauce
1 3/4 cups (400ml) chicken/beef broth or from bouillon cubes
1/2 cup (100ml) of ketchup
3 1/2 tbsp (50ml) of Worcestershire sauce
Salt and pepper season to taste
A drizzle of canola oil for browning
Prep
Dice the onion, carrot, and celery.
Cut the bacon in chunks.
Slice the garlic cloves in half.
Browning
Add a drizzle of canola oil to a medium-sized pot on medium heat.
Just as the oil gets hot, add the bacon and cook until you can smell the bacon aroma (about 3 minutes).
Add the prepped veggies (onion, carrot, celery, garlic) into the pot.
Continue to sauté the veggies until brown on medium heat.
Wine time
Add the red wine and simmer on low heat until half of the wine has evaporated.
Nothing wrong if it's from a can
Add the demiglace sauce and bouillon or beef/chicken broth. It's okay to use demiglace sauce from a can.
Simmer time
Now simmer the mixture for 30-40 minutes until the sauce is thick.
Finishing off
Scoop out the vegetables and bacon with a ladle and place into a chinois or strainer.
Mash the vegetables in the chinois/strainer over the pot to squeeze out more goodness.
By removing the vegetables and bacon and mashing it, we're creating a smooth sauce.
Now add the ketchup, Worcestershire sauce and season with salt and pepper to taste.
Notes
This yields 20 ounces or 600ml.
US standard measurements are approximated. If you want more precision, go with the metric measurements.
Serve over protein like a steak with some veggies or for a Japanese-style experience, serve over omurice (omelet rice) or a hamburg steak.
Adapted from Lunch no Joou Recipe Book
Adapted from Lunch no Joou Recipe Book
http://www.drama-otaku.com http://www.drama-otaku.com/