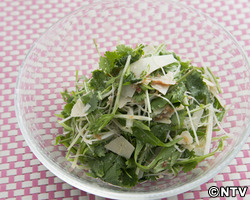 Modified Umeboshi Salad Dressing Recipe
2014-05-13 10:57:55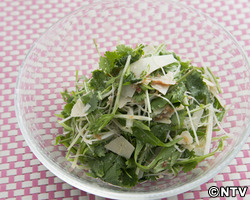 Serves 3
Ingredients for Salad
Sliced Cabbage (1/4 head)
Grated Carrot (1 medium-sized)
Thinly Sliced Shallot (1 medium-sized)
Fried Shallots for topping
Ingredients for Dressing
Mashed Umeboshi--Japanese Pickled Plums (3)
Olive Oil (3 tb)
Soy sauce (1/2 tb)
Sugar (1/2 tb)
Red Wine Vinegar (3 tb)
Pinches of salt and pepper
Prepping Salad
Rinse cabbage and carrot.
Chop cabbage, grate carrot, and thinly slice shallot into a medium-sized bowl.
Mix and set aside or keep in the fridge.
Prepping Dressing
Remove umeboshi (pickled plums) seeds and chop or mash.
Place umeboshi mash in a small bowl.
Add olive oil, soy sauce, sugar, red wine vinegar in the same bowl as the umeboshi.
Using a small whisk or fork, mix the dressing together.
Season with a pinch of salt and pepper to taste.
Take a piece of cabbage or carrot and dip into dressing to taste.
Adjust accordingly.
Spread dressing over salad and toss to coat evenly.
Put in fridge to chill for at least 15-30 minutes.
When ready to eat, sprinkle fried shallots over salad and serve.
Moco's Original Recipe
Japanese-style Parsley Salad with Umeboshi Dressing
Salad
Roughly chopped Parsley (1 bunch)
Roughly chopped Mizuna--Potherb mustard (1/2 bunch)
Scallions (1 stem)
Parmigiano-Reggiano for topping
Dressing
Salad Oil (3 tb)
Soy sauce (1/2 tb)
Sugar (1/2 tb)
Apple Vinegar (4 tb)
Ground White Sesame Seeds (1 tb)
Pinches of salt and pepper
Follow directions above similarly.
Moco's version doesn't require chilling, so you can skip that step.
Adapted from Moco's Kitchen
http://www.drama-otaku.com http://www.drama-otaku.com/