There's a lot of buzz over this new Mailbox app by Orchestra. Some sites are calling it the next big thing for email, some are even saying that its email done right. So what's all the fuss about? Personally, I'm not anal about keeping my email inboxes clean. Once I read something, I either reply or leave it alone. For very important attachments (like fansubbing scripts), I flag them. Rarely do I archive an email to read it later.
Here's the official video created for the Mailbox app:

But like everyone else, I was pumped up about all the hype surrounding the app. So I signed up, got my invite via text, downloaded the app and queued up like everyone else. I didn't know too much about the app, only that it combined to-do lists with email.
This is where I was in the line. >_> 61,473 with 595,487 behind me!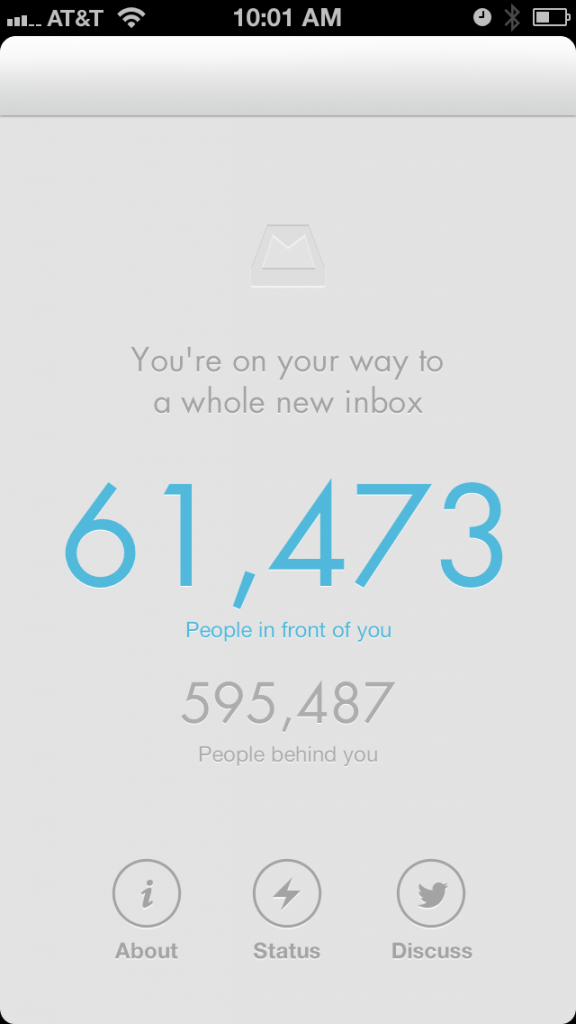 To make things interesting, my former boss wagered a bet with me. We both made guesses as to when we would get access to the app. I guessed Monday from 10PM – Midnight. He guessed Monday at 10AM – Noon. Whoever came closest would receive a .99 cent app from the iOS App Store. And based on the below email, who won? I DID!!! I was off by 2-3 hours, my boss was off by 7-8 hours.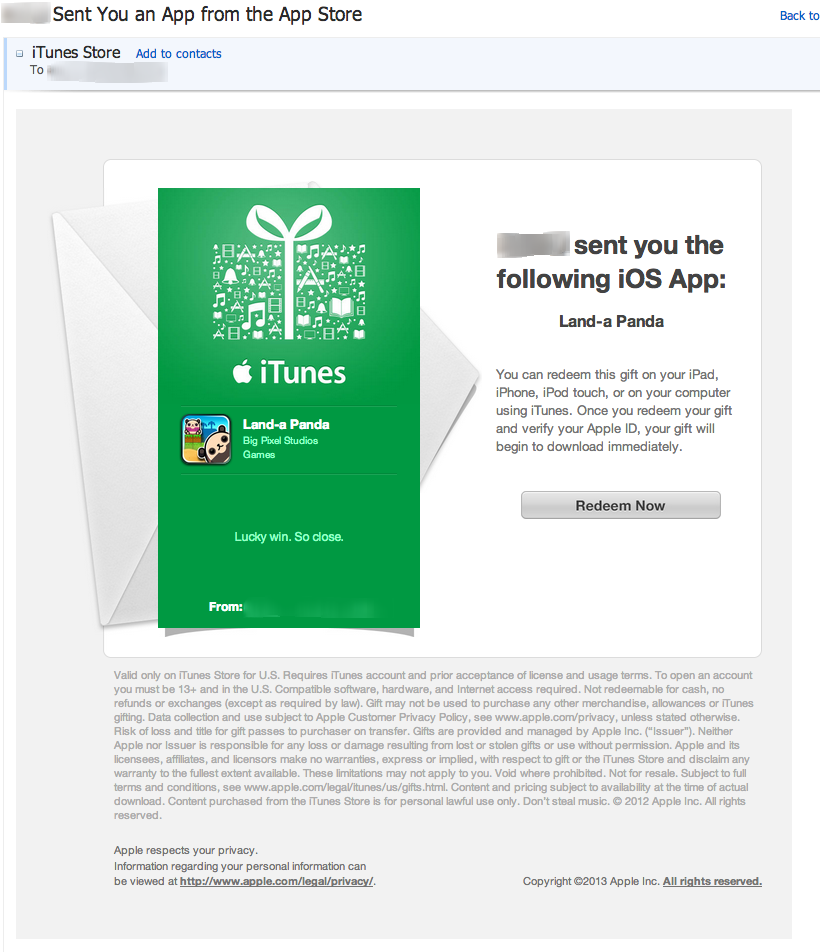 I picked some random cutesy game that was featured on the App Store home page.
Land-a Panda from Big Pixel Studios.

Associating your Gmail account to the Mailbox app wasn't hard. The app asked for my Gmail/Google login, then it asked for permissions to my Gmail account. One thing that made me a little wary is the app stores my emails on their own server too. I'm not too sure how I feel about this because it increases the risk of my email getting hacked on their servers.
At first glance, the Mailbox app is beautifully and minimally designed. Once you're signed up, the app takes you through a short tutorial on the different swipes and features of the app.
Here's some screenshots of the app.
I also sent a test email to myself using Mailbox, and there was no lag at all. It was almost instantaneous. So far it looks pretty promising, but I don't know if I'll use it to its full potential. Also it's only linked up to Gmail at the moment. I'll keep the app on my phone for a week or two to see if it clicks or not. The jury is still out on this one!
If you're interested to queue up for this app, sign up for a reservation at their site and get ready for the countdown!